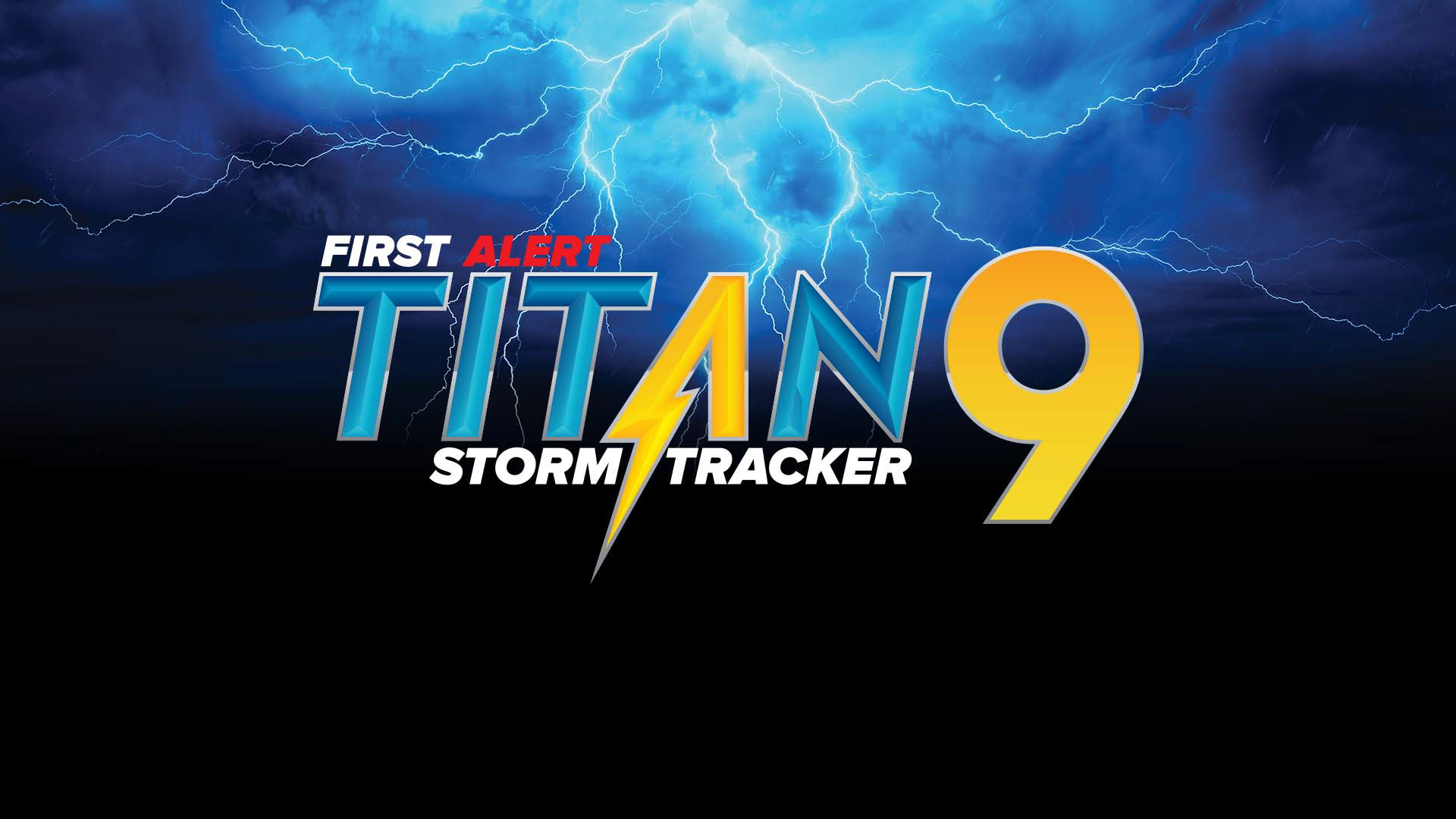 In late 2018 WAFB was able to finalize the sponsorship of a new storm track vehicle. The vehicle was heavily customized by CSC Customs and then shipped to Frontline for the installment of the weather and broadcast systems. Once it returned I was tasked with creating the branding and wrap design on an abbreviated timeline. 
The logo and wrap were designed, approved, printed and installed with in a time span of three weeks leaving just enough time to create a commercial in order to  unveil Titan 9 in the 2019 Superbowl.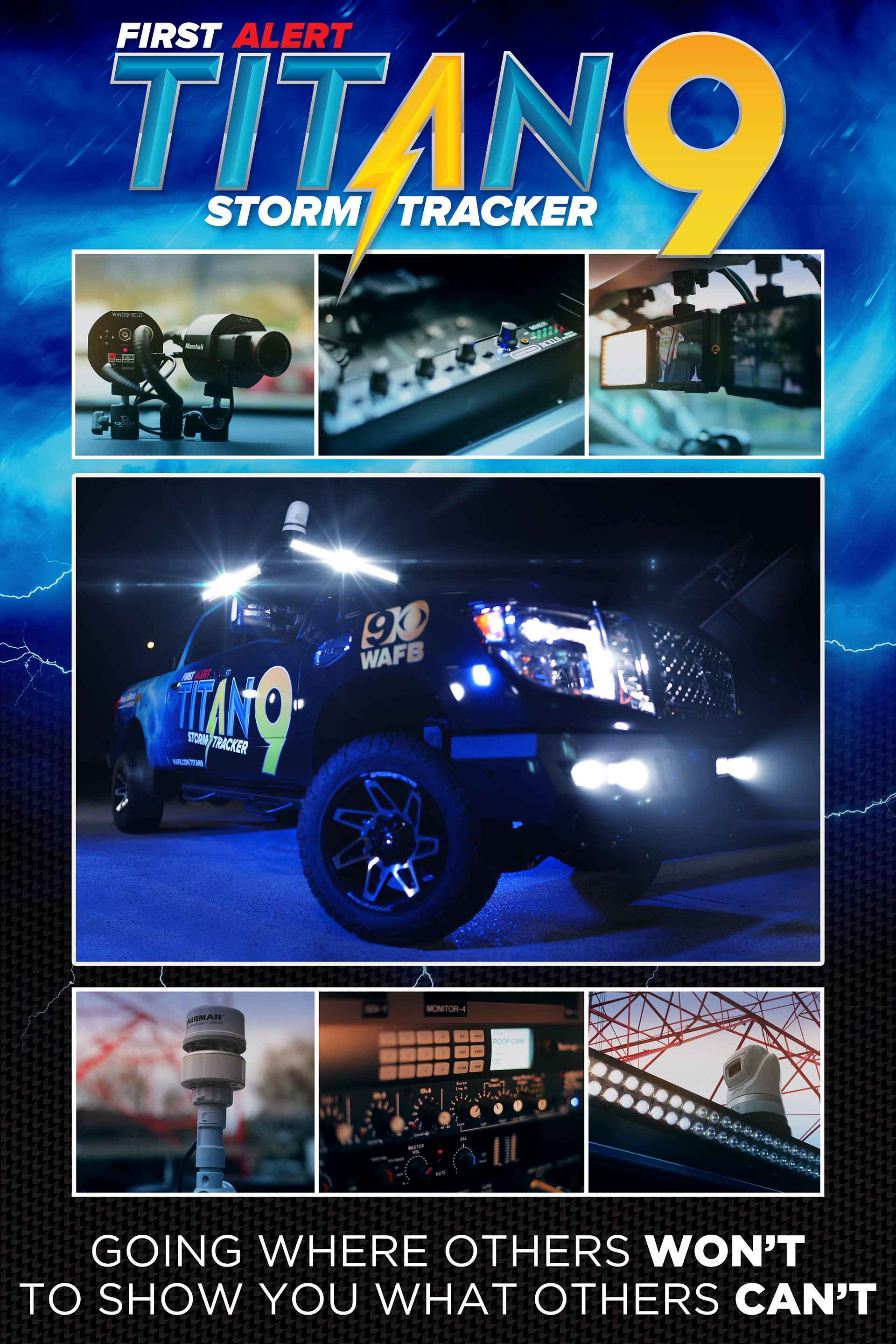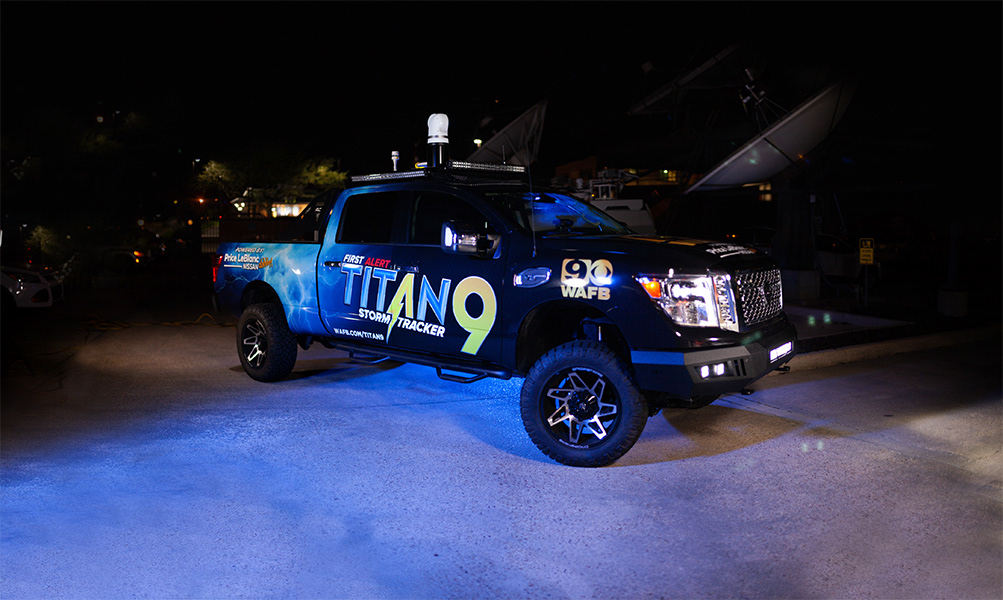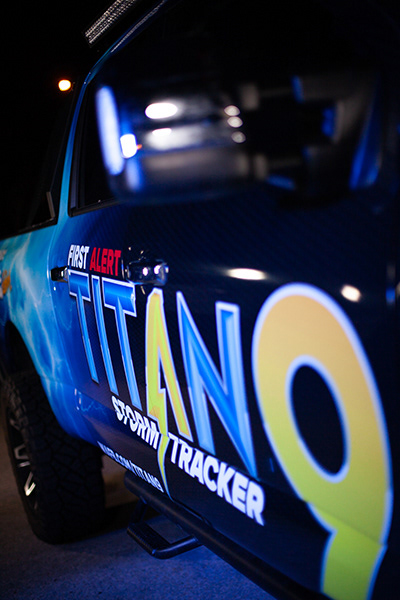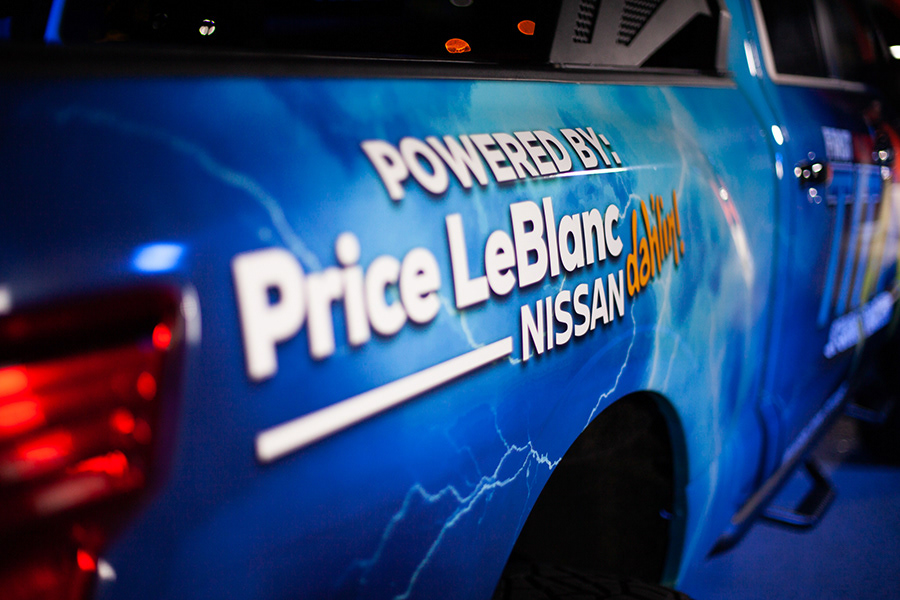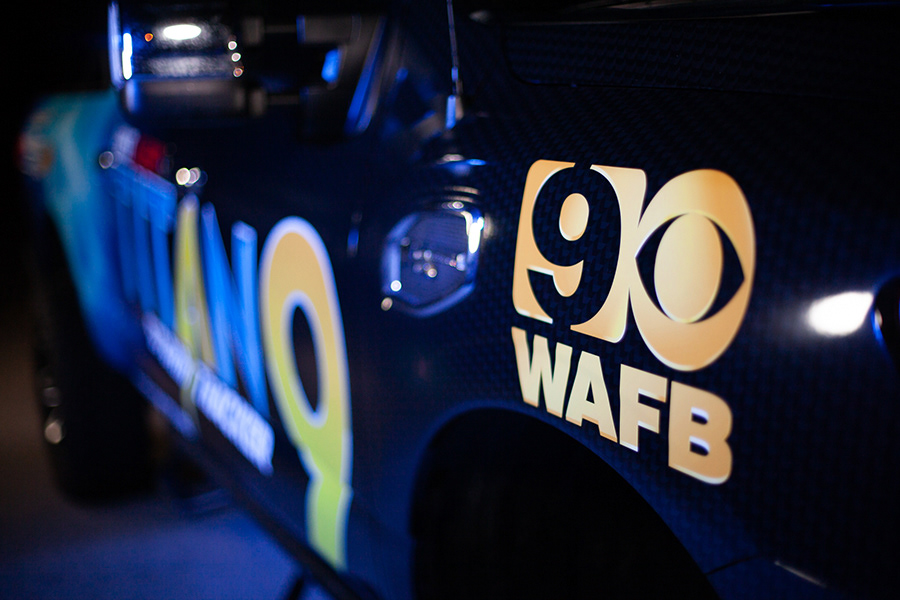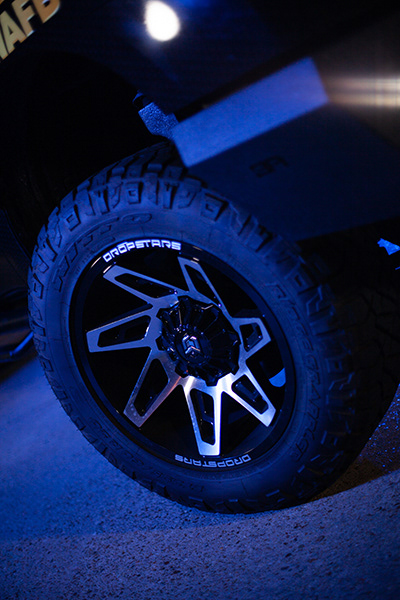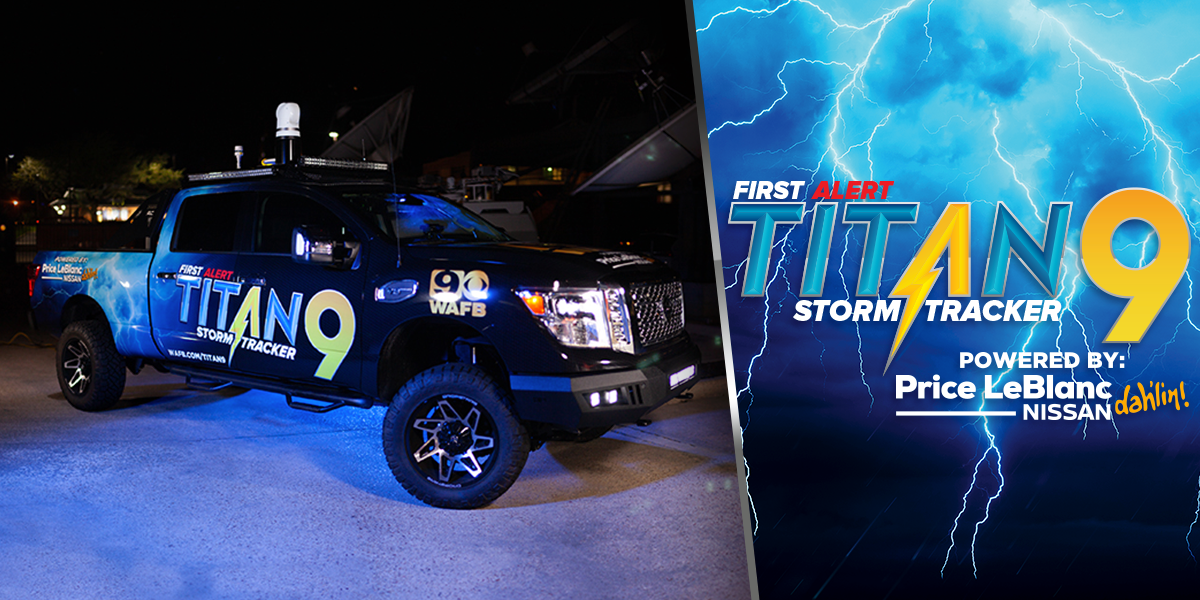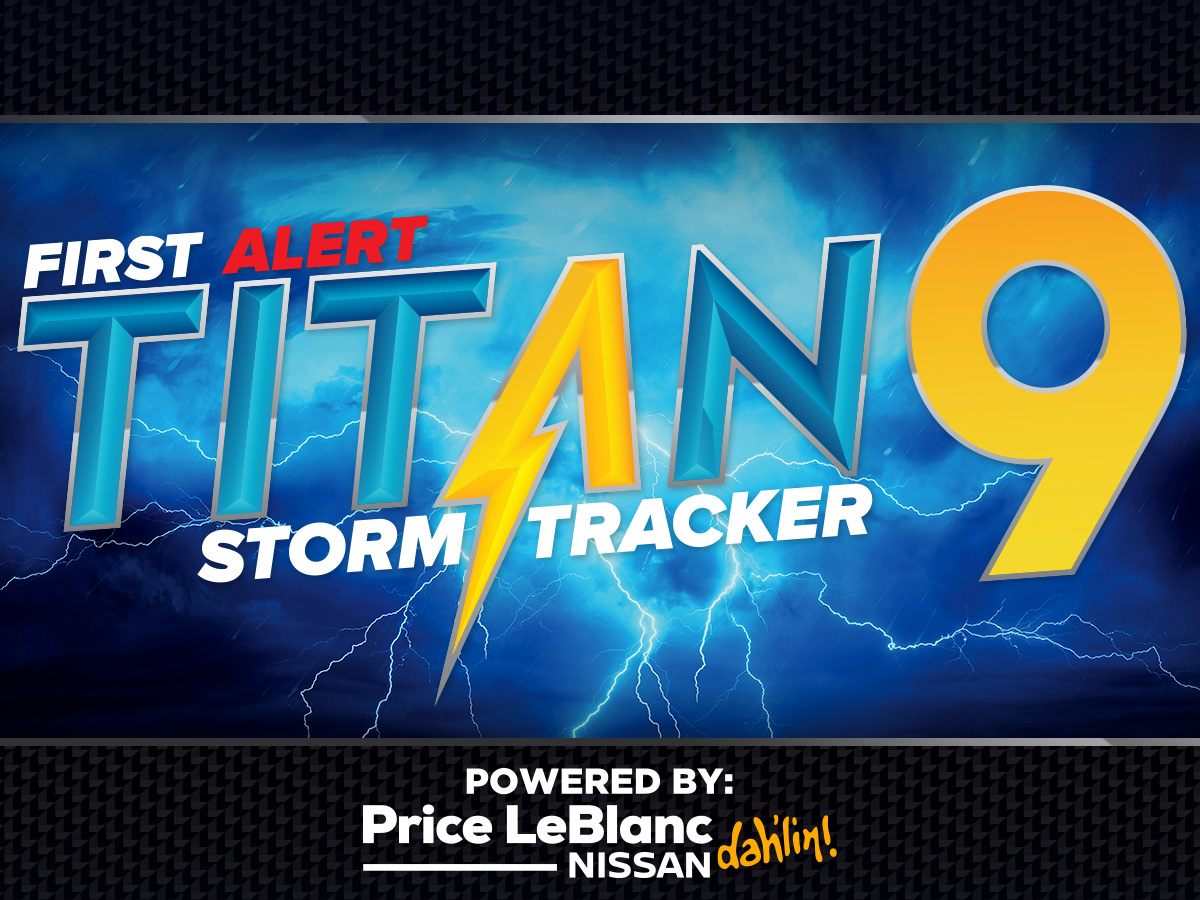 I created the above logo animation in After Effects. The twenty-five second sizzle reel was created by WAFB Marketing Director Chris Blades using photos taken by Amanda Triay and Graphics also created by me.
Below are the rough graphic mock-ups that I created to get management and client approval before sending the final design to the vehicle wrap provider.