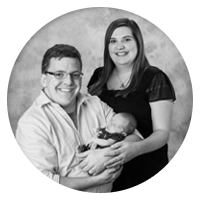 My name is Jefferey Marshall. I'm an audience development and brand manager, a social media expert, a digital innovator, strategist and creator. I'm a graphic, motion graphic and web designer. I'm a photographer, a cinematographer, and editor. I am an artist and a dreamer. I'm a husband and a father.
Over the last six+ years, I've worked as a freelance designer, developer, freelance photographer and as WAFB's graphics and motion graphics designer. For the past few years, I've worked full time as the digital marketing manager and most recently as the audience development and brand manager for WAFB creating new opportunities for growing our viewership and revenue through digital innovation, content creation and social media. I've generated increased revenue opportunities across multiple digital channels. I've introduced new concepts for opens, graphics, animations and graphical templates across station properties and broadcasts. I've developed branding and identities for station properties, franchise, broadcast specials, freelance and sales clients. I've also solved various problems through the implementation of new and custom technology and software.
The digital landscape is constantly changing. I've developed the skill set to not only take advantage of the current tools, outlets and opportunities but to be able to look ahead and develop strategies for what's coming next. I am experienced in multiple areas of design from broadcast to print, motion and web design, to web and app development, search engine optimization, search engine marketing and social media optimization. I have technical proficiency in the use of the all of the Adobe Creative Cloud and design proficiency in multiple aspects of design including, branding, typography, web design, 2d and 3d animation, layout design, digital photography and video production. ​​​​​​​